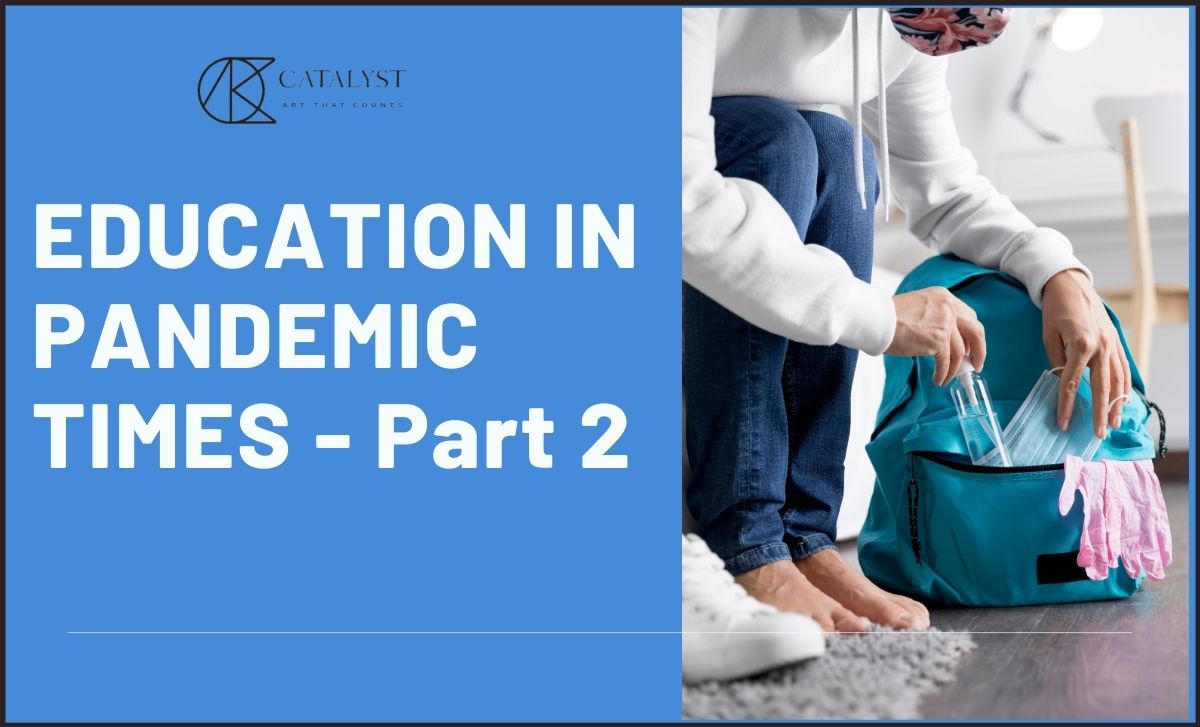 23 Mar

Education in Pandemic Times-II

"Karm Karo Fal ki chinta mat karo'

The famous shloka from The Bhagwad Gita clearly states to focus on actions and not results.

It is pointless to consider oneself as the cause of results as results are solely dependent on your actions.

In the pandemic times is it the action or the inaction that is giving us heartache.

Viewing it from the point of Education in the current scenario, a bird's eye view it is evident that education has taken a beating.

The learners as observed, find it convenient, to shift the blame onto a teacher.

The establishment too has a role to play since the well-set benchmarks of performance become the sole criterion in determining the outcome rather than knowledge enhancement.

In other words, the teaching brethren are following the 'Karm' in ways that are at their disposal.
Are the students reciprocating with their 'Karm'?
This is where serious doubt prevails.
On a lighter note, enough material is available on social media indicative of how the online education process was circumvented and also in their assessments to achieve desired results.
Now, this is the 'Action'/'Karm'.
How this will yield 'Fal' is still to be seen.
'Fal' in my belief shall be how these students will transform into a working population that time will tell.